How to avoid damaging your brand during a crisis
How you position your brand during a crisis will truly determine if you survive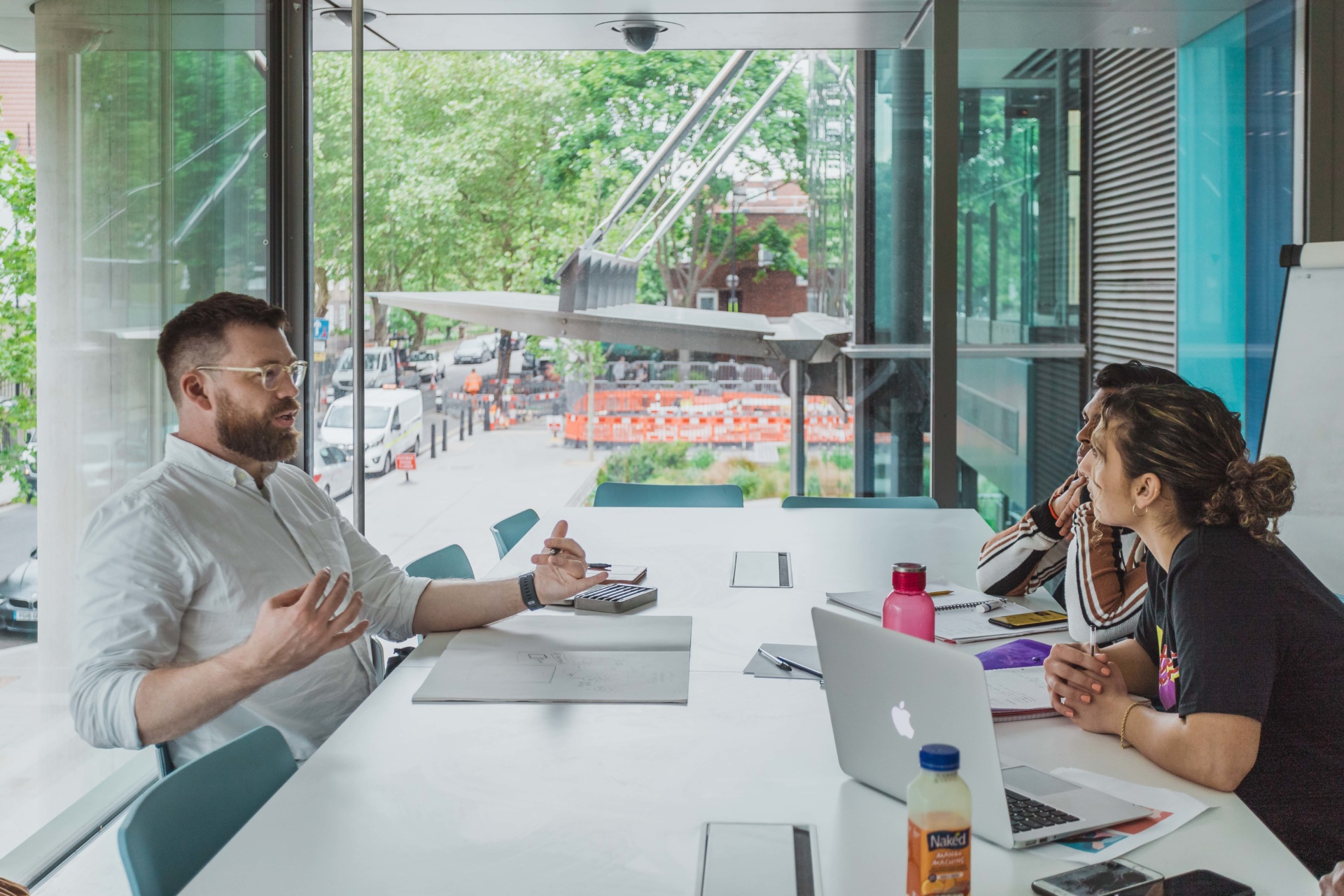 As a business it can be tricky working out how to respond when the world is facing a global crisis. I'm trying to avoid the 'u' word, as it sends shivers down even the most hardened of spines. However, the COVID-19 outbreak and the measures imposed as a result of the outbreak are, well, unprecedented. There, I said it. Shudder. There's no hard and fast 'brand and marketing rule book' for business leaders to follow when considering their reaction to COVID-19 or any crisis. Spend is falling, uncertainty is rife, people's lives have changed. How long for is unknown.
Many leaders may be tempted to protect the profit line as their overarching strategy. Yet businesses are beginning to realise that it's how you position your brand during a challenge that'll truly determine whether you survive.
For better or for worse, the way that you respond to a crisis will be remembered by your customers for years to come. The sunny-side up thing to consider here is that you'll not only benefit if you're able to stand strong throughout a crisis, it's also a brilliant opportunity to really exercise your brand strategy, positioning, purpose, marketing and mission. Meaning that you can better weather any storms in the future. Here's how:
1. Don't break your brand promise
During this pandemic consumers are turning their attention towards the brands that they're most loyal to, to decide whether they're worthy of support. The increased demand for brand authenticity in recent years is now at the forefront of consumer's mind. You can't just say you care – you have to actually show it.
The brands that prove that they truly put their customers first are the ones that will come out on top. The ethical companies, the businesses focused on helping others, the brands that just do things really well. The leaders who walk the walk and talk the talk. In the immortal words of Beyoncé – they're the survivors.
Your customers will have no problem calling you out if they think you're not delivering on your promises. Moreover, your customers don't just want to see that you care about their needs. They want evidence that business leaders are putting the needs of their employees first too. You could have the best customer service in the world, but if you're mistreating your employees during this crisis you could take a devastating hit to your reputation and revenue.
If you're a business that tells people that you care about the environment but this goes out the window during the pandemic, you're breaking your promise. If you're a company that claims that creating a positive company culture is incredibly important to you but you ask your team to work unpaid, you're breaking your promise. You get the picture.
2. Take decisive, ethical and useful action
Events of the past year have complicated things further. Political upheaval has reduced trust in politicians to the extent that consumers are increasingly looking to businesses to solve societal issues. Now we find ourselves in a global pandemic and there's one spotlight on world leaders and another on business leaders.
As a smaller business there may be less of an expectation for you to change the world. Nonetheless, there will certainly be an expectation for you to act ethically. My advice to you? Communicate effectively, be transparent, think about how you can be useful and focus on doing the right thing.
First, work out what decisive action you should be taking to support your staff, customers and suppliers. Consider their health, safety, mental wellbeing and livelihoods. Second, consider how you might find ways to be useful during the crisis. For example, businesses with a local community purpose might find out what issues are most affecting their neighbourhood and find ways in which they can help alleviate these issues.
Pret is among those brands that have taken decisive and helpful action. It closed its seating areas to operate on a takeaway-only basis in a bid to reduce social contact and prevent virus transmission. The chain also extended its support for hard-pressed NHS workers, offering them hot drinks for free and implementing a 50% discount on all other products. CEO Pano Christou thanked NHS workers for all their hard work on his blog. The message rapidly gained public support.
The National Trust's brand mission is to make the UK's heritage and open spaces accessible for all. The trust deployed appropriate decisive action by shutting its historical buildings in order to aid social distancing. However, they preserved their commitment to the community by keeping as many many of their historic gardens open for free. This allowed members of the public access to natural heritage open spaces during the pandemic. A great example of ensuring public safety whilst honouring their pledge to provide for the community.
3. Be genuine
Don't try to piggyback on a purpose to try to promote your own brand. It's insincere, it's bad marketing and it's icky. You will be seen as profiteering off the back of this crisis.
If your business isn't focused on a wider cause, that's ok. You don't need to change the world to be a good company. Change making can happen on a micro or a macro level and the best companies look inward first, before considering the wider community. If your purpose is simply to treat your customers and team with respect, that's what you should focus on wholeheartedly. Just make sure to live and breathe it, even more so through a crisis.
Don't invent a new cause just to try to look good or through guilt. Your customers will lose trust in your brand which will have the knock-on effect of dropping sales, poor word-of-mouth and low repeat business.
4. Adapt your brand positioning strategy
The messages your business sends out during a crisis will have a significant impact on whether your brand is received well. Your best bet is to carefully consider your positioning during a crisis.
It may be as simple as safeguarding as much of your existing brand image as possible. You can do this by coming through on the promises you've made in the past and by demonstrating how much you care through authentic action. For example, if you've historically promised to always respond to any enquiries within 24 hours, continue to do so. You could also reduce the need to contact you directly, whilst making people's lives easier, by setting up a 'COVID-19 FAQ' page.
You may also need to think about the language, tone and imagery of any brand marketing campaigns that you intend to launch. For example, KFC decided to suspend use of its 'finger lickin' slogan from its marketing during the outbreak as the concern was that it might appear tone-deaf. Staying aware of customer sensitivities and evaluating the impact of your messaging during a crisis is crucial in helping you avoid costly mistakes.
So there we have it folks, a branding 101 on how to avoid damaging your brand during a crisis. If you'd like a chat with one of our team we're currently offering free phone consultations for prospective clients. Just send us an email on info@barefacedstudios.com.
—
Written by:
Founder + Creative Director
Read more articles